Eastmark High School's Football Team Wins State Championship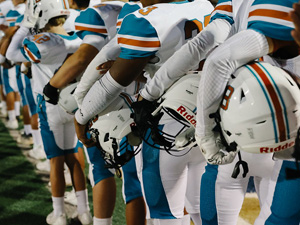 Eastmark High School's (EHS) football team is celebrating their first official state championship title.
The Firebirds played against Thatcher High School at Desert Vista High School in Phoenix on Saturday, November 26.
Head Coach Scooter Molander reflected on the challenges they had to face when preparing for the championship game.
"They are a well-coached team," said Coach Molander. "We knew that if we played our game, we'd have a good chance to win."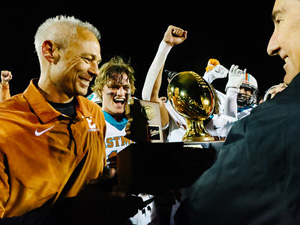 He also shared his hope of how this win will be an inspiration for the future success of other EHS teams.
"We're the first team to [win a championship] here, and that means anyone can do it," said Coach Molander. "I am super happy to see other programs winning and building and supporting each other." 
Middle-linebacker and senior Kaden Armstrong sees the win as an expectation for all sports and programs at Eastmark High.
"We are the first team to go all the way to not only be in the state championship but to also win it," says Armstrong.
The final score of the game was 42-21. Congratulations to the Firebirds on becoming state champions!